We are a company that seeks to protect the most vulnerable information of our clients against the cyber threats that currently affect computer systems. Our main focus is on offering the best solution for the need presented in order to provide a quality and totally safe service.
Our services are directly focused on meeting the information protection needs of the financial sector at a regional level, therefore, our main clients are the largest banks in each country where we have coverage.
We are a cybersecurity company focused on providing the best strategic and innovative services and solutions of the highest quality.
To be one of the cybersecurity companies recognized in Latin America for providing services with the highest standards of quality and value to our customers.
OUR PASSION: We are people down to earth.We enjoy what we do.
TO SOLVE: We are people down to earth.We look for solutions not problems.
WE ARE HUMAN: We are people down to earth.
Our service offering is built upon the international standards of quality, security, and incident response. Providing your corporation with world class cybersecurity services.
ISO 9001:2015

ISO/IEC 27001:2013

FIRST

CERT

PCI DSS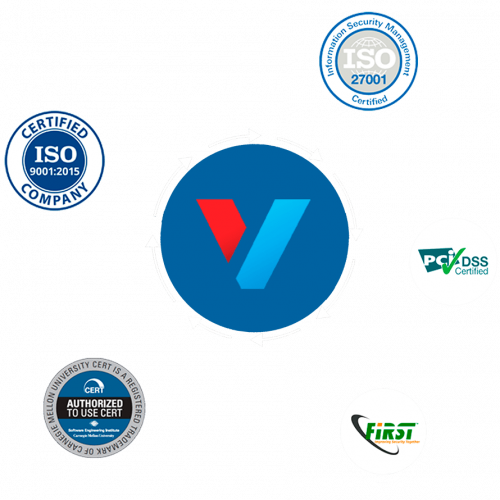 Need expertise in cyber ?